Lodewijk Franken
Past Vice President – CMAR Board of Directors
This position is available.
Mr. Lodewijk Franken has been Managing Director of Damen Shiprepair Curaçao, formerly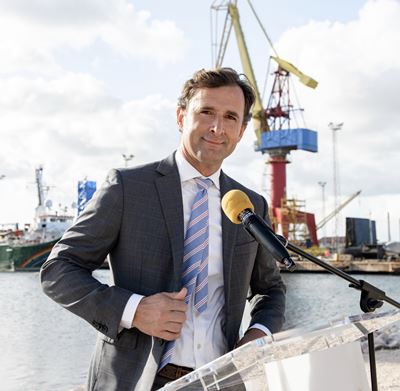 known as CDM, since 2017. He has been working 20 years of his professional life in various roles and positions in the shipbuilding and shiprepair industry in the Europe. From 2012 he expanded his working territory to Central and South America, while working for an FPSO owner/entrepreneur as business development manager, mainly working from México.
Mr. Franken has been chairman of the SMTC (stichting maritiem training centrum), till 2020, while setting up the foundations of training and education programs for Damen personnel and all interested companies in Curacao. He has been married for 13 years and together they have 3 children. He earned his master degree of Maritime Engineering as a Naval Architect at the TU Delft University, the Netherlands.
Franken is co-founder of CMAR and is proud member of the board. He firmly believes in a strong maritime network that makes all stakeholders stronger together towards the governmental authorities and towards our clients. Curaçao is a small island but can be a large provider of maritime services by working together in all aspects, from training, education to execution and performance. Together we can do more.